Dear reader/writer, this wikia is still very new and we can use your help!
Please take a look at this list of articles we need. You can register or anonymously add any information you have on these topics.
Welcome to the Crap Patrol 2 Wiki! Within the pages of this Wiki you can find all the information you could need about the StarCraft 2 Arcade map "Crap Patrol 2" to help you progress as far as possible.
This Wiki is still incomplete, so feel free to add to and correct pages and information as you see fit!
Crap Patrol 2 is developed by BlacKcuD. Any questions about the wiki can be asked here. 
If you would like to submit a Mental replay, check out Thenarden's online leaderboards.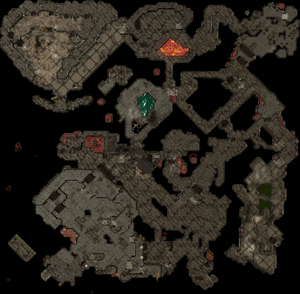 $

The CP2 Map. Locations on this map can be hovered over, and will be referenced on other parts of the wiki.
Difficulties
Edit
There are currently seven difficulties that are included in the game.
Game Mechanics
Edit
Community content is available under
CC-BY-SA
unless otherwise noted.